Occupy: Numerous. Really fucking numerous.
from diane gee at firedoglake...
There are many elements of change.

This is a tough one for the Oligarchs. Really. I can't imagine their contingency plans, and all their think tanks could have come up with this. They expected the riots of 66 and 68, or perhaps they envisioned a charismatic leader who they could discredit. Or assassinate.

Leaderless. Peaceful. Powerful. Old. Young. Right wing. Left wing. Centrists. Black. Latino. White. Asian. Straight. Gay. Military. Anti-war. Blue collar. White collar.

Most of all? Numerous. Really fucking numerous.

And this, my dears, it the tip of the iceberg.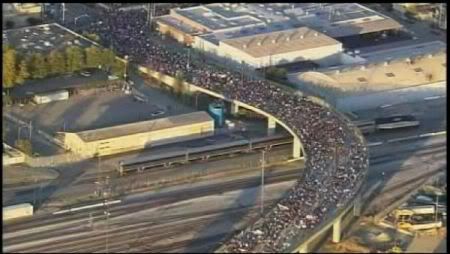 good stuff, diane... thanks...
Labels: Firedoglake, leaderless, Occupy Oakland, oligarchy, participative democracy
Submit To Propeller
Tweet