Saturday photo and videoblogging from last Sunday and yesterday
yes, folks, it's a TWO-COUNTRY bonus...!

last sunday, my landlady and i went to one of my favorite spots, feria mataderos, in barrio mataderos, buenos aires... i wanted to pick up a few things to bring back to the states and also to soak in the essence of argentina one more time before flying out the next day... after enjoying the fair proper, we adjourned to an adjacent park where there is always plenty of things going on, people enjoying picnics, pick-up games of fútbol, and, of course, music, always music... off to the side, there were a bunch of folks dancing murga and i managed to get a decent video clip...
for the uninitiated, here's a little about murga...
Murga is a form of popular musical theatre performed primarily in Montevideo, Uruguay during the Carnival season. A different sort of Murga groups ... also operate in Argentina (mainly during Buenos Aires Carnival), though to a much lesser extent, and the main difference is that Argentinian murga centers around dancing, and not vocals, as Uruguayan murga does.
now that i'm back in northern nevada, i'm enjoying the regular first-rate sky show of clouds and colors at sunset... here's a few from last evening...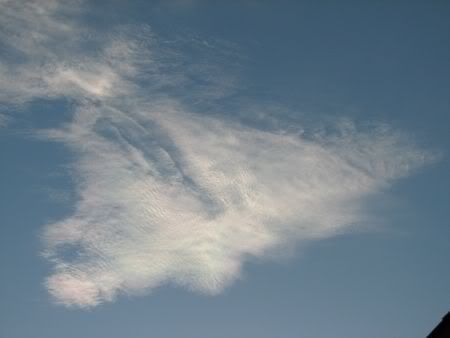 if you look closely at both photos above and below, you will be able to see faint traces of turquoise and pink in the cloud formation...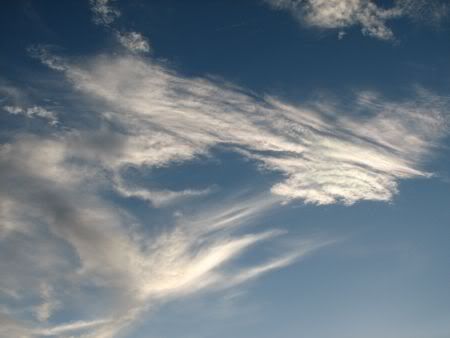 and, of course, what would a northern nevada photoblogging session, particularly posted by ME, be without a sunset...?
Labels: Argentina, Barrio Mataderos, Buenos Aires, Feria Mataderos, murga, northern Nevada, photoblogging, sunset, videoblogging
Submit To Propeller
Tweet