Thursday photoblogging - the two faces of Kabul, Afghanistan

this morning on the northeast side of town...

from the ap...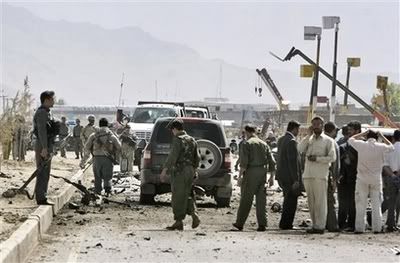 Afghan and foreign security officials gather
at the site after a suicide attack in the
city of the city of Kabul, Afghanistan on
Thursday, May 29, 2008. A suicide car bomber
hit a convoy of international soldiers in
Kabul on Thursday, killing three Afghans
caught in the blast, while a clash in the
west was said to have killed two dozen Taliban
fighters
.
(AP Photo/Musadeq Sadeq)
this afternoon, on the west side of town, two afghan friends and i went to lunch at a lovely restaurant overlooking qargheh reservoir...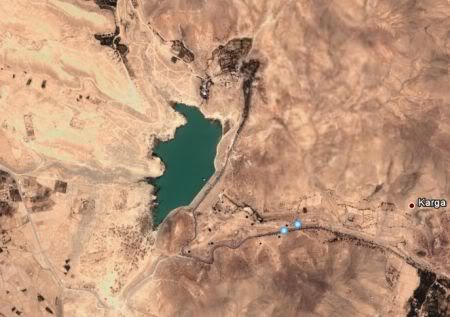 Qargheh as seen from Google Earth
Qargheh Restaurant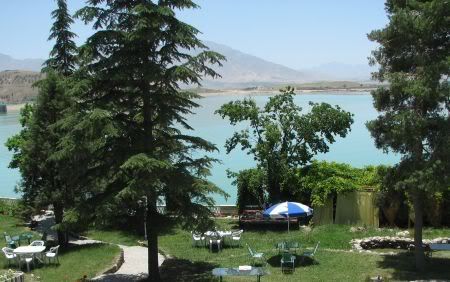 Overlooking Qargheh Reservoir from
the restaurant balcony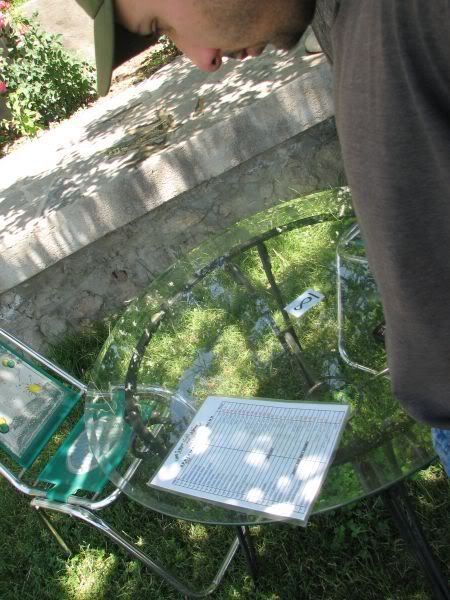 Inspecting the menu
back "home," relaxing and watching the sunset at the end of the day...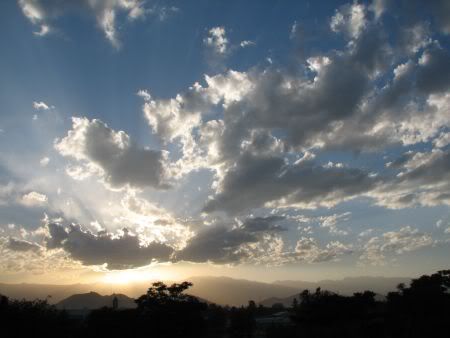 just another day in afghanistan...
Labels: Afghanistan, Kabul, Qargheh, suicide bomber
Submit To Propeller
Tweet