Afghanistan photoblogging

there's nothing i like better than watching all the kites soaring in the skies over kabul and the absolute pleasure the kids - and adults! - get from flying them... this afternoon (friday), we're heading over to an afghan colleague's house to fly kites from his roof... we did that last year in november and he managed to take out the kites of three neighbor kids - much to their dismay - before another kid a couple of streets over cut his loose...
Kite-fighting in Kabul during the Eid holiday
then there's this sobering reminder of that "other" reality...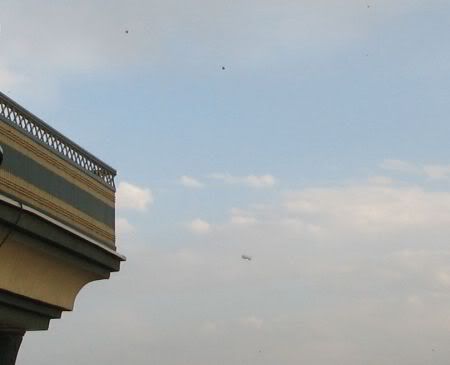 Surveillance airship over Kabul with two kites in upper left
that little number is new in the kabul skies since i was last here... i'm pretty sure i'm not only on live tv while i'm taking my ease on the roof terrace, i'm also confident it's reading my emails...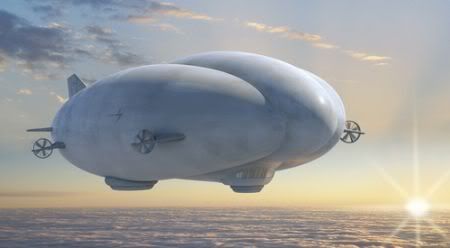 Proposed surveillance airship for Afghanistan

and it looks like bigger and better is on the way...
The plan to deploy an autonomous, free-flying, surveillance airship to Afghanistan is gaining, er, buoyancy. A consortium led by the US Army's Space & Missile Defense Command is scheduled to be established by October 1 and a contract awarded for the Long Endurance Multi-intelligence Vehicle (LEMV) demonstration by the end of December.
coming soon to a neighborhood near you...

final thought: they're really missing a bet by not selling display advertising a la the goodyear blimp...
Labels: Afghanistan, Kabul, kite fighting, kites, photoblogging, surveillance, surveillance society
Submit To Propeller
Tweet