How the U.S. treats immigrant detainees - an appalling story
read all of this tragic tale by dana priest and amy goldstein in today's wapo... then try and put yourself in yong sun harvill's shoes...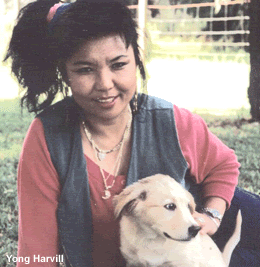 after you've read the article go check this out...
Based on confidential medical records and other sources, The Washington Post identified 83 deaths of immigration detainees between March 2003, when the Immigration and Customs Enforcement agency was created, and March 2008. The Post found that 30 of the deaths were questionable.
just for a minute, let's get really real... yong sun harvill could just as easily be your friend, your next-door neighbor, a family member, or even YOU... i read a story like this and i feel so deeply ashamed for my country... i'm sitting here in kabul, afghanistan, where a story like this would be tragic enough, fercryinoutloud, but not in the united states... it's nothing but fascism, pure and simple...
Labels: deportation, detention centers, fascism, Human rights, Immigrant Detainees, Immigration and Customs Enforcement
Submit To Propeller
Tweet