What it costs to buy an election
high and getting higher...

from CleanSlateNow...
from OpenSecrets...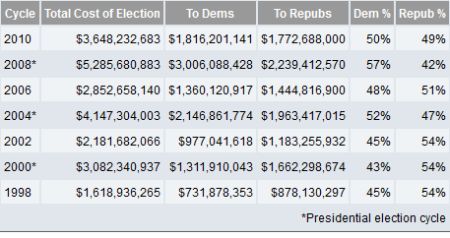 ask yourself this question... where does all this money go...? in other words, who really benefits from all this money being spent...? as with most everything in our society, if you want to know what's really going on, follow the money...
Labels: 2012 election, campaign advertising, campaign fund-raising, follow the money
Submit To Propeller
Tweet