Information about the CIA black sites continues to trickle in
i've posted extensively on the cia black sites, particularly the ones in poland, lithuania and diego garcia... here's some fresh information on the site in romania, dug up, no surprise, by a non-u.s. news organization, in this case, the german network ard...
The existence of a CIA prison in Romania has been widely reported, but its location has never been made public. The Associated Press and German public television ARD located the former prison and learned details of the facility where harsh interrogation tactics were used. ARD's program on the CIA prison is set to air Thursday.

The Romanian prison was part of a network of so-called black sites that the CIA operated and controlled overseas in Thailand, Lithuania and Poland. All the prisons were closed by May 2006, and the CIA's detention and interrogation program ended in 2009.

Unlike the CIA's facility in Lithuania's countryside or the one hidden in a Polish military installation, the CIA's prison in Romania was not in a remote location. It was hidden in plain sight, a couple blocks off a major boulevard on a street lined with trees and homes, along busy train tracks.
here it is, "hidden in plain sight"...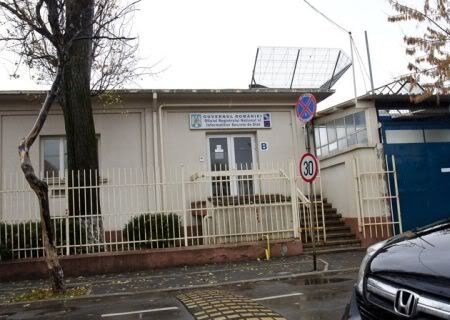 The National Registry Office for Classified Information, also known
as ORNISS, sits in a busy residential neighborhood minutes from
the center of Romania's capital city of Bucharest in this recent photo.
Between 2003 and 2006, the CIA operated a secret prison from the
building's basement, bringing in high-value terror suspects for
interrogation and detention. A joint AP-ARD Panorama investigation
revealed the exact location of the prison.
(AP Photo)
Labels: ARD, black sites, CIA, Diego Garcia, enhanced interrogation techniques, Lithuania, Poland, Romania, secret detention
Submit To Propeller
Tweet