Acapulco photoblogging from Wednesday and Friday
i'm taking a little break in a place i haven't been for a long, long time... here's two pics from the place i'm staying in old acapulco on the cliffs right over the ocean...

from my bedroom window...
sunset from my balcony...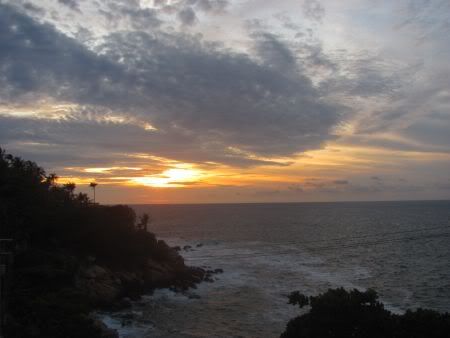 and, in case you're wondering about the current state of tourism in mexico given all the recent goings-on, here's an article i ran across from a few days ago...
Come On in, the Water's Fine

Never mind the beheadings, the kidnappings, the mass graves. Mexico wants its tourists back.
the hotel referenced in the first paragraph of the article, los flamingos, is approximately 5 blocks up the street from the house i'm staying at...
Labels: Acapulco, drug cartels, Mexico, tourism, war on drugs
Submit To Propeller
Tweet